Home | Commercial | Recreational | Contact
PLACER AND LODE GOLD MINING CLAIMS FOR SALE IN ARIZONA, CALIFORNIA AND NEVADA!
Contact us today about discussing options with JV or lease to purchase terms on one of our projects. We have several projects available, varying from billion dollar opportunities, to assay proven projects ready to drill...

Reports from

certified geologists

reveal a range from
100,000 ounces to 2,000,000 ounces of gold on the mining claims we have for sale.
Some with over 400 assays.
Now is the time act before they get sold.
All claims are priced to sell with easy to work terms.

Click Here to Email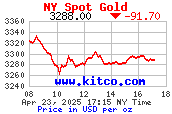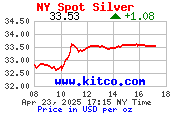 Investors know that gold prices are on the rise and will continue to climb as world conditions erode, and the value of the U.S. Dollar Continues to fall.
As an investment opportunity, there may not be a better time to
capitalize on todays gold rush.

Our group has geological reports on prospects that the Big Mining Company's passed over when gold was selling for a mere $275 per ounce. If the property didn't have 2 million ounces they passed it up, at $1700 gold it doesn't take much to make that 300,000 oz deposit worth $510,000,000.00.

Now that gold is selling for $1200 $1300 $1400 $1500 $1600 an ounce it's time to work these overlooked properties and put them into production.
---
Click Here for
Detailed Summary of
Commercial Prospect's Available for Sale

The following properties are available as well, however they are in preliminary phases of development. Only basic information is available to place on the site at this time.
Either re-visit the site or email me here and I will keep you informed when reports are available. If you're looking for a claim to place into commercial production look at our commercial properties.

If you're looking for something smaller to work, maybe by yourself then look at the recreational properties.
---
GOLD prices have climbed to around

A couple months ago gold was climbing through $700.00 per ounce.
There has been a little doubt where the price of gold is going, just you watch...
Where do you really think GOLD price's are going from here?
Experts Predict.....
$1500.00? $2000.00? $2500.00? $5000.00?
The big mining companies are actively exploring vast areas of the western states staking hundreds of claims.

Clearly, there is a 21st Century Gold-Rush taking place right now!
---
Do you and your partners own a mineral deposit
that needs further testing?
Do you need help with?
Claim Staking
Control Grids
Soil Surveys
Rock Surveys
Stream Sediment Surveys
Mag Surveys
Geologicial Mapping
Permitting & Bonding
Road Construction
Drill Pad Construction
BackhoeTrenching
Diamond Drilling
Reverse Circulation Drilling
Reclamation
Assays and lab
Bulk Sampling (placer & hardrock)

Surveyors, drillers, geologists and assayers are all busy because of todays Gold Rush..... Miners want to develop good gold mines and patented mines or good claim and either place them into production or convey them to a knowledgeable, qualified mining company. Patented lands near old mines can have minerals too. Especially if they lie along a trend of nearby gold mines.

Email

us today

to find out what we can do for you!

Home | Commercial | Recreational | Questions | Links | Terminology | Gov't Links
Charts | Maps | Contact | Site Index | How to Find Gold | Classifieds | Disclaimer
Gold Out West
P.O. Box 4803
Cave Creek, AZ 85327

Copyright Gold Out West 2016 All rights reserved.